Our Authentic Greek Food and Menu Highlights
(Please note prices might change witout notice!)
At Pantheon we are proud of the fact that all our dishes are prepared and served with tender loving care, the utmost respect to the rich culinary traditions of Greece and, above all, with your dining pleasure in mind.
We offer a wide selection of Soups, Hot & Cold Appetizers, Dips, Salads, Souvlaki, Entrees, Seafood, and Entrees. Here is a mere sample of the delicious fare from our menu. We suggest you compliment your dinner with your choice of the best of the new generation of Greek vintage wines from our
wine list
.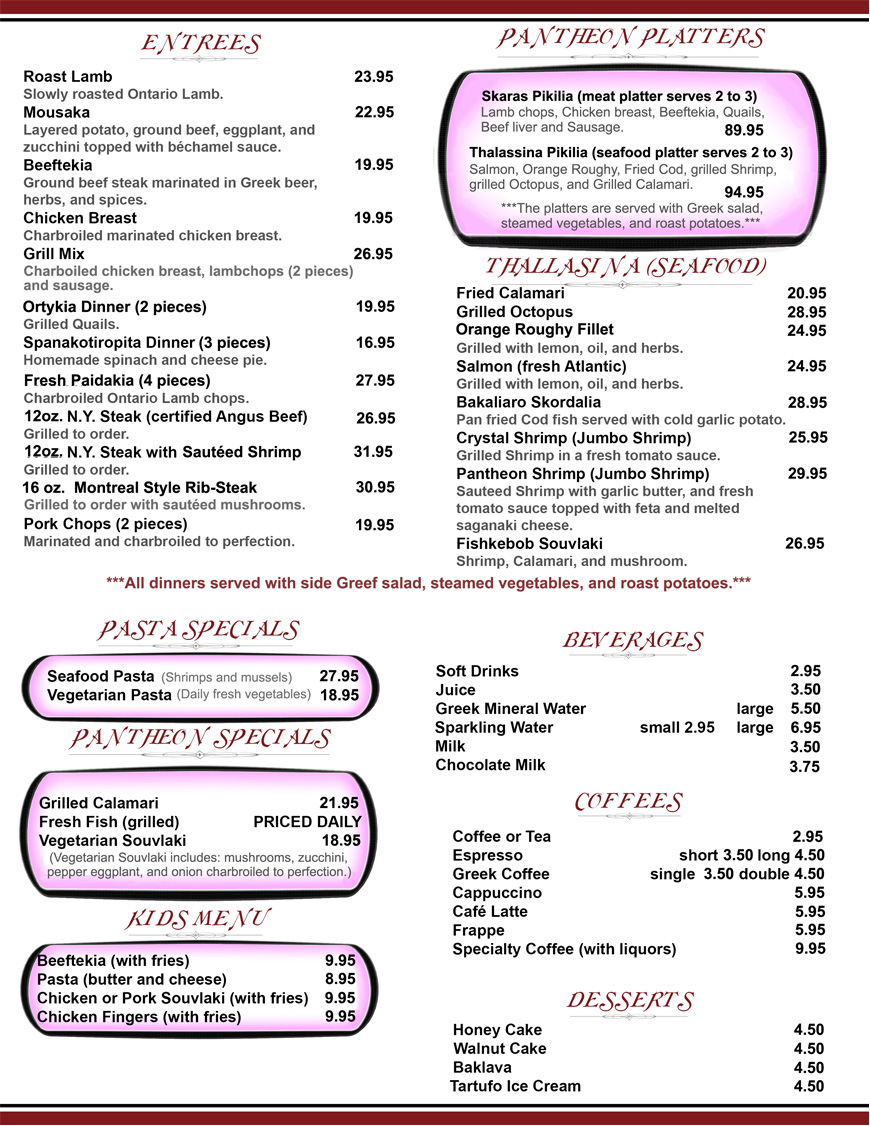 Download Menu

SPECIAL OF THE DAY:
Ask your server for our daily prepared dishes!
Did you like our menu? Visit our restaurant on Danforth and taste our great Greek food!